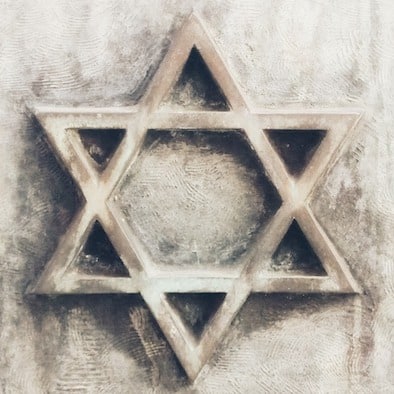 During a Chanukah celebration in late 2019 in Monsey, NY, a rabbi's house was invaded and five Jews were stabbed. 71 year-old Josef Neumann is one of the stabbing victims. Neumann was severely wounded and may never regain consciousness. Neuman's family issued a statement concluding:
"We urge fellow Jews across the United States and around the globe to please share on social media their own experiences with anti-Semitism and add the hashtag #MeJew. We shall not let this terrible hate-driven attack be forgotten, and let us all work to eradicate all sorts of hate."
A full understanding of the roots of antisemitism and its inexplicable endurance through the ages is beyond the scope of this discussion. What is clear is that children are not born antisemitic. Antisemitism is something children learn from their parents, friends, neighborhood acquaintances, and community. We at Voice4Israel can offer no easy answers to this persistent malady. What follows are my experiences and insights into one common way in which antisemitic feelings develop. I share this to encourage greater understanding and to promote good faith dialogue between individuals so as to loosen the shackles of hatred.
How Innocent Children Learn Blood Libels and Antisemitism
By Peter Reitzes
I lived in New York City for more than a decade and experienced a lot of antisemitism. Here is my story.
I worked full time at Public School 94 in Sunset Park, Brooklyn for ten years – from 2001-2011. This was the largest elementary school in Brooklyn with an annual enrollment of about 1,400 students.
I am a speech-language pathologist and worked with many Arab American students at PS 94 whose families immigrated from across the Middle East – from the disputed territories, Egypt, Jordan, Israel, Yemen, and other countries. It was startling to repeatedly hear sweet, smart, Arab American children repeat antisemitic blood libels, which they clearly did not understand, but were surely learned at home and in the community.
For example, I heard numerous students say things like, "The Jewish kill babies and eat them" and "The Jewish drink the blood of Arabic peoples." My students, between the ages of 5-12, never said these things with anger – they were simply sharing information they took as fact. Growing up, I had always heard about the existence of such blood libels, but until I started working in Sunset Park, I had never experienced anyone saying such things as if they were true.
Many of my Arab American students had no idea some of their teachers were Jewish because they assumed that all Jewish people dressed in an Orthodox style. When learning I was Jewish, one of my students asked with surprise, "Mr. Peter, where is your Dr. Seuss hat?" This was said with the innocence of childhood and makes me smile to this day.
There was the time an Arab American teacher refused to enter a classroom when students were discussing "Number the Stars," an award winning children's book about the Holocaust, because the teacher believed the Holocaust never occurred.
An eight-year old student wrote "Kill the Jews" on the cover of his speech-therapy notebook. At the time, I was both young and new on the job and remember showing the notebook to an older Jewish teacher who had been at the school for several decades. She shrugged it off explaining that antisemitism in Sunset Park was a normal part of the community. Her voice became quiet as she said this because pointing out the existence of antisemitism in the Arab American community left one open to false charges of Islamophobia and false charges of being anti-immigrant.
It was common for some of PS 94's Muslim students to graduate and go on to attend the Al-Noor private school – a school with a focus on Islamic culture and religion, on the edge of Sunset Park. In 2002, the television show 60 Minutes featured a segment titled Young, American, and Muslim in which girls attending Al-Noor said they wanted to grow up to become suicide bombers. This did not surprise me at the time because it seemed like a logical extension of the antisemitism I was seeing in my elementary school.
I had a private practice in Bay Ridge Brooklyn (which borders Sunset Park) in which I exclusively worked with people who stutter. One family scheduled an evaluation for their child who stuttered and upon meeting, the mother immediately asked me if I was Jewish. I said yes. The mom very apologetically explained to me that we can't work together because they are Arab and I am Jewish. She quickly opened up her purse and handed me several oranges as a gift before the family left. She said something like, "We are good people but we can't work with you."
This memory has never caused me anger. Instead, I have always felt regret that the family did not allow me to help them and their child. Stuttering can be an extremely challenging and scary situation for families. Many speech-language pathologists report not being confident in their ability to help people who stutter and many families report not being able to find professionals near them who specialize in stuttering treatment.
I let the family know that my door is always open if they wanted to schedule another appointment with me.
One of my proudest moments as a professional was the day at PS 94 when I was seeing four third-grade girls for speech therapy. They were all around eight years of age – two were Mexican American and two were Arab American. The girls were sitting at the therapy table talking while I was preparing to join them. One of the Arab American girls explained in a very casual voice to the other girls – "My mom says that the Jewish eat babies." I still recall the looks of surprise and horror on the faces of the two Mexican American students. I joined the group and with a calm smile said to the girls, "I am Jewish and I don't eat babies." I added, "I know a lot of Jewish people and none of us eat babies." Then we had a fun speech class.
At the end of the day, the girl who expressed the blood libel stopped by my office and shared, "Mr. Peter, if you are a Jewish, then there have to be a least some good Jewish."
#MeJew
Peter Reitzes is a speech-language pathologist in Chapel Hill, NC and a Voice4Israel board member.