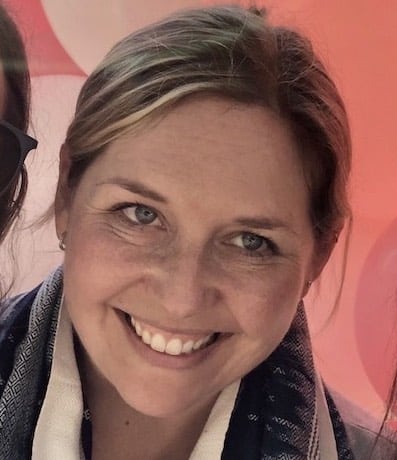 Welcome Aliza!
Voice4Israel is thrilled to announce our newest board member – Aliza Nogradi.
A native of San Francisco, CA, Aliza Nogradi recently relocated to Durham with her husband from her hometown. She was raised in a family of Zionists and not only believe in supporting Israel as an American Jew but loves traveling to Israel as well. She started her career at AIPAC (The American Israel Public Affairs Committee) and has remained committed to Israel advocacy since moving on to other professional endeavors.
To help introduce our newest board member to the Voice4Israel community, Aliza answered a few questions about herself. 
What do you and your family love about North Carolina?
My husband and I moved to Durham from San Francisco about a year ago and are so happy we did! We have found Durham to be an open and welcoming place and have already taken advantage of being so close to the beach, the mountains, and family and friends on the East Coast. Summer was a bit of a rude awakening for us but we're happy to be living in four seasons again!
Why do you love Israel?
I was raised in a Zionist household, where Israel was often a focus of our Jewish identity. I then attended Camp Ramah in Ojai, CA for ten summers and traveled to Israel with Ramah as well. I went on to major in Jewish Studies and Political Science in college and then accepted a job at AIPAC out of college. Needless to say Israel has been a part of my life for many years and I care deeply about it – not only as the homeland of the Jewish people but also as a thriving democracy.
Please share with us some of your background advocating for Israel.
I got involved with AIPAC as a senior in high school when I did an internship there. I was then part of their college program, during which I did another internship and attended many leadership conferences. My first job out of college was managing AIPAC's high school initiative, and then later, working with students at a number of college campuses on the West Coast. In those roles I traveled to campuses identifying and training Jewish and non-Jewish student leaders in political and pro-Israel advocacy. Since leaving AIPAC, pro-Israel advocacy has remained a passion but become a hobby for me.
Why is it important to advocate for Israel in North Carolina?
I would advocate for Israel no matter where I lived! I think pro-Israel activists in North Carolina can have an important impact because legislators and other influential people might not be as familiar with the importance of the US-Israel relationship. There is a real opportunity to educate.
Read more about Voice4Israel's board here.