The UNC and Duke Departments of Middle East and Islamic Studies cosponsored an Israel-bashing conference, camouflaged as a conference on Gaza, March 22-24, 2019. The majority of this conference was held on Shabbat, thus preventing observant members of the Jewish community from attending.
Photographs glorifying terrorism against Israel and Jews were prominently displayed such as a man yielding a fire kite to burn and kill Israelis. One speaker even refused to speak with a Jewish student. UNC and Duke did not include or invite a single mainstream pro-Israel group or speaker such as their Hillel chapters or leaders.
Please read this collection of important articles and letters and then contact UNC and Duke officials to protest their attack on Israel and the Jewish people.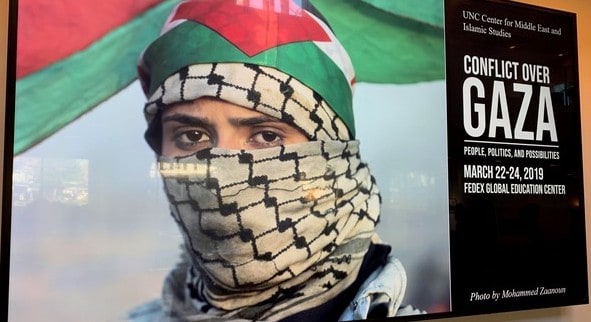 UNC-Duke Conference on Gaza Whitewashes Hamas, Blasts Israel
Three-Part Series by Voice4Israel Board Member Peter Reitzes
"Conference Over Gaza" was in reality, an Israeli hate-fest in which terrorism against Israel and Jews was glorified. Mainstream pro-Israel groups and voices were excluded from all facets of this Israel-bashing conference.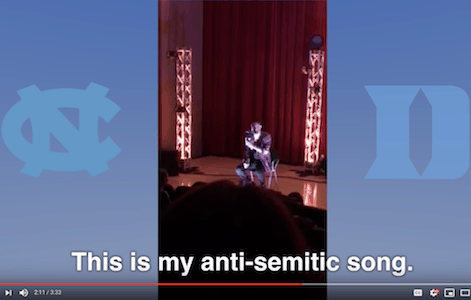 Anti-Semitism Follows UNC's Sponsorship of Israel-Bashing Conference
Following the conference, anti-Semitic posters have appeared on UNC's campus which is being investigated by the police. Now a video has been published documenting blatant anti-Semitism at this conference. The audience is shown cheering as a musical act sings his self declared "anti-Semitic song."
Watch the important video and read Voice4Israel board member Marcia Harris' excellent letter to UNC Chancellor Kevin M. Guskiewicz. Also check out this ABC news report Video shows rapper's performance of anti-Semitic song at UNC event.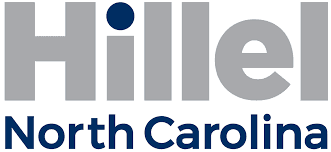 "Conflict Over Gaza" conference misses mark with biased presenters
"North Carolina Hillel is disappointed that the Duke-UNC Consortium for Middle East Studies' 'Conflict Over Gaza' conference featured speakers who demonized Israel…Conference organizers selected largely like-minded speakers, including many who were on record as favoring boycotts, divestment and sanctions against Israel."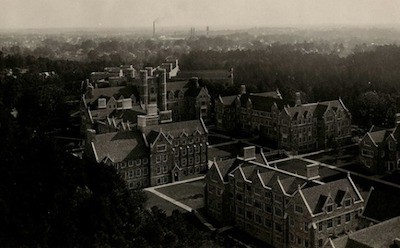 Gaza Conference by Duke and University of North Carolina Sinks Academia to a New Low
"The discussion panels on Saturday only included a one-sided perspective on Gaza. There was no mention of Gazan terrorism and the "pay to slay" policy of paying salaries to terrorists (and the families of terrorists) who kill innocent Jews, Americans, and others. ..UNC and Duke University have sunk to a new low with this propaganda-fest."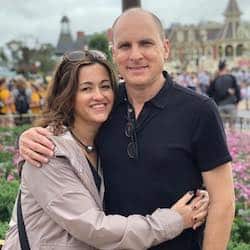 Israel Under Attack at UNC and Duke University
Letter Archive
Rabbis, synagogues, mainstream Jewish organizations, and prominent academics and community members have written public letters to UNC and Duke protesting their Israel-bashing conference.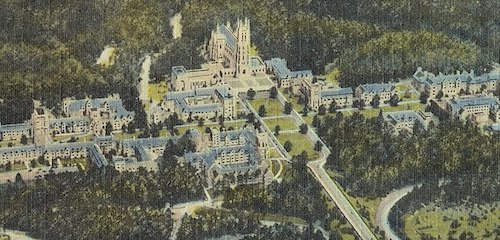 In Wake of Sarsour Speech, UNC to Co-Host Anti-Israel Conference with Duke
This article was published before the conference and details the severe anti-Israel bias of presenters. Troubling background is provided such as the fact that a number of presenters support various boycotts of Israel and compare Israelis to Nazis.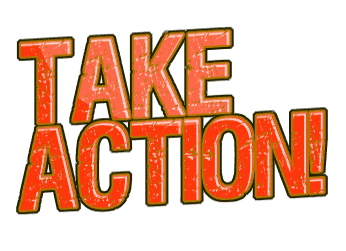 Make Your Voice Heard. Tell UNC and Duke to Stop Glorifying Terrorism!
Contact the following UNC and Duke leaders to voice your concerns about this unbalanced and biased conference against Israel.
Duke President Vincent Price 919-684-2424 vincent.price@duke.edu
UNC-Chapel Hill Chancellor Kevin M. Guskiewicz 919-962-1365 chancellor@unc.edu
Duke Chair, Board of Trustees, Jack O. Bovender, Jr. boardchair@duke.edu
UNC Board of Governors, Chair Harry L. Smith, Jr. public@bog.northcarolina.edu