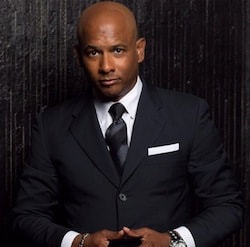 Voice4Israel is proud and honored to share with you this letter to the Durham Human Relations Commission (HRC) by our ally, friend, and mentor, Bishop Ronald L. Godbee.
Bishop Godbee, author of Why Leaders Fail, serves as the lead pastor of the River church in Durham, North Carolina. Read Bishop Godbee's full bio here. 
Nov 14, 2018
Human Relations commission
807 E. Main Street
Durham NC 27701
Attention: Diane Standaert
Human Relations Commission,
I pray that this communication finds you well. I'm writing you in regards to the discriminatory statement released by the Durham City Council involving Israel. I am the lead Pastor of The River Church, Durham NC and I speak on behalf of myself and my congregation. As a leader in the City of Durham I was profoundly impacted by the blatant disregard for the Councils responsibility to represent all the citizens of Durham and to articulate a position that reflected its heart for all those who make up our wonderful city. To cast the Jewish in such a disparaging light is a reckless and egregious use of power.
I'm clear as a leader that certain decisions have to be made, and when made, they may seem to favor one side over the other. The issue here is not who's being favored, but it is who's being injured. When the injury exceeds the favor it is incumbent upon the City Council to rethink its approach and to reword this injurious document. The intent of the council is greatly overshadowed by the outcome. When an entire community on your watch as a leader is exclaiming its disapproval and concern, I would think that a responsible, conscientious leader would immediately suggest the wording be altered and not double down to demand the language of the document remain as is.
The naming of Israel as a causal link to police violence against brown communities is not only irresponsible but it exudes a prejudice that for anyone reading this language from a minority group is cause for pause and great concern for the direction this City Council is taking our beloved city. This document and its intent can clearly stand alone and convey its sentiment without the naming of Israel. Please secure the integrity of this city and the melting pot that we hope it to be, by asking the City Council to remove the name of Israel from this document. As an African American leader who has suffered the injury of prejudice and bias I would be negligent not to stand with my Jewish brothers and sisters in this very unfortunate incident. I thank you in advance for your time and consideration in this matter.
Serving into greatness,
Bishop Ronald L. Godbee Sr.
Lead Pastor of The River Church
www.theriverdurham.com