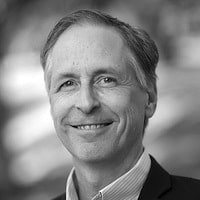 Dear Ms. Johnson,
I saw last week that you chose to retweet a derogatory statement by Jeremy Corbyn against Israel. I suspect you may share his views about Israel in many ways, although I am not sure you are aware of how most mainstream Jewish organizations and leaders across the World view his longstanding and consistent demonization of Israel. His track record of attacks against Israel, in language and actions, bears the hallmark of modern anti-Semitism as it applies to Israel: demonization, delegitimization, and applying double standards. A recent article that succinctly documents these concerns over many years can be found here. 
Mayor Pro Tempore Jillian Johnson retweets a perpetuation of the myth that Israel indiscriminately targets civilians.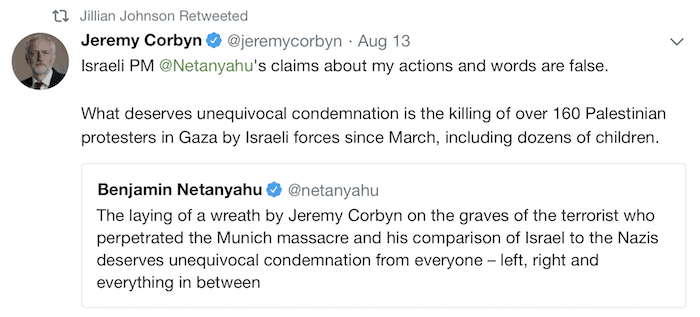 Letters to My Palestinian Neighbor
A recent book I have read is one that you may find of interest. It is from Yossi Klein Halevi, one of the most preeminent, progressive writers today about the Palestinian/Israel narratives.
In his just published book Letters to My Palestinian Neighbor, Mr. Halevi has worked for years to co-Direct, with Imam Abdullah Antepli of Duke, the Muslim Leadership Initiative, that teaches young Muslim American leaders about Judaism and Israel in Israel. He eloquently describes in his book how one of the main obstacles to peace in the Middle East is an inability to hear a side of the narrative different from our own. He says that "One reason that the well-intentioned efforts of diplomats have failed so far is that they tend to ignore the deep religious commitments on both sides. For peace to succeed in the Middle East, it must speak in some way to both of our hearts." I highly recommend this short book to you that can access here. 
Demonizing Israel 
A bottom line is that if you continue to listen to and promote only one narrative, whether it be the in the Durham Council's statement on terrorism and police singling out and demonizing Israel, or giving credence to those with decades long track records of fostering hostility against Israel, and promote both narratives in ways that alienate substantial members of your own community who have a different narrative that is equally valid, you will never get to the place you hope of an enduring peace in the Middle East.
Sincerely,
Adam Goldstein, MD
Adam Goldstein, MD, is a family physician and researcher, who has served in leadership capacities for multiple Jewish organizations in North Carolina, across the U.S. and in Israel. His research on addiction has been cited nationally and internationally, appearing in the New York Times, Wall Street Journal, on CNN and multiple other media platforms.