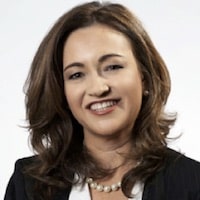 This is the first post in a series featuring North Carolinians discussing their love of Israel. Special thanks to Orit Ramler Szulik for launching the I Love Israel series. 
What is your most memorable moment in Israel?
Every moment in Israel is memorable! I always remember when I was 9 years old and the Entebbe Operation took place. Everything in Israel stopped, and I told my dad not to worry because we have "Tzhal" and they will rescue the people. I remember my dad getting frustrated with my comment and telling my mom "only kids and crazy people can think that a rescue is possible". Then, he sat me next to him holding a map and explained how impossible of a mission that would be. The day the rescue happened, my dad hugged me with teary eyes, and told me to keep believing and always feel safe because we have Eretz Israel. We all left our homes to go dance in the streets. That spirit is the one I carry with me every single day. I can't think of another nation that would risk that much to save it's own people.
Best food you had in Israel?
Watermelon with cheese at the beach and every single local chef that is opening up a small restaurant all over the country, they are incredible.
Favorite place to visit in Israel?
The grocery store and the "shuk"- market. The smells, sounds and tastes invades me with so much nostalgia of my childhood years and my global and diverse Jewish community.
Which one is your favorite and why? Mediterranean, Sea of Galilee, The Dead Sea, The Red sea.
All of them! But if I need to pick one, I would say the Mediterranean. Every Friday when my dad was back from work we will take a picnic to the beach… so many memories.
Jerusalem or Tel Aviv and why?
Can't choose, they are both unique and special. Tel Aviv doesn't stops to amaze me, the development and growth taking over are spectacular. The beach, the way life goes on after the times we had to run to the shelters, the night life, the food, the people… just fabulous. Jerusalem is sacred, it represents our vulnerabilities, victories and our struggles. Jerusalem touches my heart in so many ways.
Orit Ramler Szulik was born in Israel to Argentinean parents and has lived in seven different countries. Ms. Ramler Szulik moved to North Carolina with her family 20 years ago. Orit is a former Executive Director of the Durham Chapel Hill Jewish Federation and one of the co-founders of the Voice4Israel. She is a Learning Specialist and Certified Coach who founded and leads a Career, Executive and Leadership Coaching and Consulting Company.