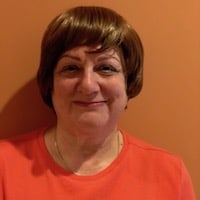 This is the fourth post in a series featuring North Carolinians discussing their love of Israel. Thank you Susan Goldhaber!
What is your most memorable moment in Israel?
Going to Masada and Ein Gedi Nature Preserve with my family. We had the most amazing time and walking through the preserve to the waterfall at Ein Gedi was truly a high point of my life.
Best food you had in Israel?
Israeli breakfasts at the hotels. I particularly love the fruits, cheeses, chocolate pastries, and the halavah!
Favorite place to visit in Israel?
My sister's kibbutz, Kibbutz Samar, in the Arava valley, in southern Israel. It is so peaceful and beautiful there and the people are so amazing!
Which one is your favorite and why? Mediterranean, Sea of Galilee, the Dead Sea, the Red Sea.
The Red Sea. I love Eilat and at our last visit we had the most beautiful view of the Red Sea from our hotel room. I also love the Underwater Observatory at the Red Sea in Eilat and could visit there every time I am in Israel.
Jerusalem or Tel Aviv and why?
They are both amazing, but Jerusalem is so unique that no other city equals it. I love the fact that each time you go to Jerusalem there are new archeological treasures to explore, at our last visit we toured the City of David with an archeologist and learned so much biblical history in one afternoon.
Susan Goldhaber grew up in Detroit, Michigan and attended the University of Michigan where she has a Bachelors Degree in Environmental Science and a Masters Degree in Environmental Health. She then moved to Washington DC where she worked for the US EPA and moved with her family to North Carolina in 1988. Susan has spent over 30 years working on environmental issues for the government, both at the state and federal levels, and for environmental consulting firms. As a volunteer, she is active in a variety of Jewish and pro-Israel organizations, including delivering Mitzvah Meals for the Jewish Federation of Raleigh-Cary.