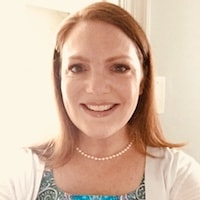 This is the fifth post in a series featuring North Carolinians discussing their love of Israel. Thank you Leora Fields!
What is your most memorable moment in Israel?
There are so many memorable moments in Israel! I am who I am because of the time I've spent in Israel. I can honestly say that I will never forget the first time I saw the Kotel. It literally took my breath away and thirty years later, it still does. I went to a Jewish day school and am the daughter of an Israeli. But seeing the Kotel in person brought to life every lesson and every story, making them a part of me and even more importantly, me a part of them.
Best food you had in Israel?
In eleventh grade I studied in Israel with Alexander Muss High School in Israel. On our little campus in Hod Ha'Sharon, there was a snack bar named Shlomo's where all the students would hang out and buy food. In my mind, nothing ever tasted better than a Saturday night spent with friends eating Shlomo's pita stuffed with schnitzel, overflowing with hummus and Israeli salad.
Favorite place to visit in Israel?
The most recent time I was in Israel was two years ago for my oldest son's bar mitzvah. Our entire family, including all of the grandparents and some uncles and cousins, visited the Ayalon Institute. Every single one of us, age 4 through 78, was mesmerized by this secret, underground ammunition factory disguised as a kibbutz and laundry service. It was run by the Haganah right under the close watch of the British. The incredible planning and detail required to succeed in this mission are examples of the ongoing heroism, bravery, selflessness, and brilliance required to ensure Israel's statehood.
Which one is your favorite and why? Mediterranean, Sea of Galilee, The Dead Sea, The Red sea.
The Dead Sea. My grandparents emigrated from Poland to pre-Israel Palestine to try to help create the state of Israel. They were both teachers and they lived in the desert and made it their mission to spread Hebrew as a modern spoken language. I have photos of my grandpa reading a newspaper floating in the Dead Sea. It was incredible to replicate the photo with my dad and brothers fifty years later.
Jerusalem or Tel Aviv and why?
How can I choose? Jerusalem is the heart of Israel and should never be taken for granted. Without Jerusalem, Israel is unrecognizable. Tel Aviv will always be dear to me because my Jewish and Zionist identities stem from my experiences studying abroad at Tel Aviv University and AMHSI. To me, Jerusalem is Israel's heart and Tel Aviv is her soul. You can't separate the two, as the former is a living reminder of our past and the latter a glimpse of our future.
Leora Fields was born and raised in Rockville, MD, and graduated from University of Maryland where she majored in Journalism and minored in Hebrew. Since first visiting Israel as a teen, Leora has dedicated herself to sharing her love of Israel with her community and her family.