Podcast: Play in new window | Download
Subscribe: Apple Podcasts | Google Podcasts | Stitcher | TuneIn | RSS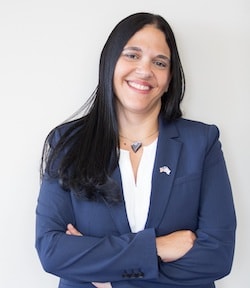 Anat Sultan-Dadon, Consul General of Israel to the Southeastern United States, joins Peter Reitzes on the Voice4Israel podcast to discuss Israel's quest for peace and her important work representing Israel in the United States.
On today's podcast, Consul General Sultan-Dadon is asked about working with allies to have states adopt the International Holocaust Remembrance Alliance 's definition of antisemitism, the importance of standing up to antisemitism from wherever it arises, a two state solution, Israel's quest for peace, why there is no peace between Israel and the Palestinians, the White House Peace Plan, media bias towards Israel, visiting Germany with Shimon Peres to attend his historic speech at the German Bundestag, when to speak with children about the Holocaust, and so much more. 
Consul General Sultan-Dadon joined the Israeli diplomatic corps in 2004. She has extensive experience working for the Ministry of Foreign Affairs and has held various posts and positions in Israel and abroad. She has held positions at the Israeli embassies in Cameroon, Germany, the Netherlands and most recently in Canberra, Australia. In the Ministry of Foreign Affairs in Jerusalem she has held positions in the Euroasia Division and the Asia-Pacific Division.