Podcast: Play in new window | Download
Subscribe: Apple Podcasts | Google Podcasts | Stitcher | TuneIn | RSS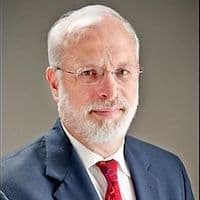 Rabbi Fred Guttman joins Peter Reitzes on the Voice4Israel podcast to discuss how to talk to children about the Holocaust. Rabbi Guttman starts the conversation by sharing that Holocaust education for Jewish children begins with learning about Judaism and being proud of your religion and who you are.
Fred Guttman is the rabbi of Temple Emanuel in Greensboro, North Carolina and is highly involved with the International March of the Living which is an annual educational program, bringing individuals from around the world to Poland and Israel to study the history of the Holocaust.
Rabbi Guttman has been the chair of the Israel/Foreign Affairs subcommittee of the Commission of Social Action for Reform Judaism and has been instrumental in helping draft several significant Union for Reform Judaism resolutions, including resolutions on torture and human rights.
Links: