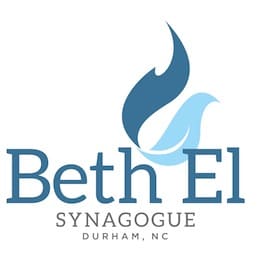 In November, the Durham Human Relations Commission (HRC) presented a draft proposal recommending that the Durham City Council removes the singling out of Israel from their divisive and discriminatory April 16 statement. 
Beth El Synagogue sent the letter below to the Durham HRC. 
Read more letters to the Durham HRC here.
Letter to the Durham Human Relations Commission 
November, 2018
Dear Durham Human Relations Commission,
I am writing on behalf of Beth El congregation to thank you for your committee's careful and thoughtful approach to considering the concerns of members of the Durham Jewish community about the City Council's statement on international police exchanges. We hope you will adopt the report as drafted at your upcoming December meeting.
In particular, we appreciate the time you took to reach out to many stakeholders and to attend local community forums to learn as much as possible from the community about various perspectives. As our Board of Trustees noted in a June 2018 letter to the City Council, one of our major concerns was that
We are not aware of any effort to reach out to the Jewish community prior to the vote on the resolution, and this contributed to a feeling that our community was not valued. Behind this feeling are concerns about recent anti-Semitic incidents in Durham and elsewhere that suggest that anti-Semitism is a growing and present threat for our community and beyond. We hope that in the future, if similar issues arise that affect any minority community, City Council members will reach out to leaders of the affected communities to seek their input and involve them in the discussion.
The commission report highlights ways the process could have been better, and we concur with many of the observations in the report.
Finally, we appreciate your commitment to educating the community and speaking out against antisemitism. Beth El congregation looks forward to opportunities to partner with you on this effort and are eager to participate in other efforts to address racism, and engage in interfaith, interracial dialogue here in Durham.
Again, thank you for taking the time to thoroughly consider these issues and many perspectives and suggesting a constructive path forward.
Sincerely,
Debbie Goldstein, Beth El President and the Beth El Board of Trustees