During his last trip to Israel, Voice4Israel board member, Dolev Zaharony was able to get a once in a lifetime tour deep in the undergrounds of Israel's light train tunnels.
It was the last day of my trip. I was visiting an old friend, Matan Krutzwil, who is the engineer that is in charge of building one the light train stations in the city of B'nei B'rak. He invited me to a tour in the underground, where the construction is running 24/7 -6. Of course, I said yes! Who would not like to go down and see one of Israel's current biggest projects?
At 22:30 PM we met at the middle of the busy Zhabotinsky street. Busses were still running and people crossing the street as trucks and tractors are working across parts of the intersection. Some are cleaning the road, some are digging, rebuilding or repainting the sidewalks.
Matan took me to his office- a caravan on the sidewalk. On the wall was a huge picture that shows a birds-eye view of the whole area and map that laid our the current construction phase.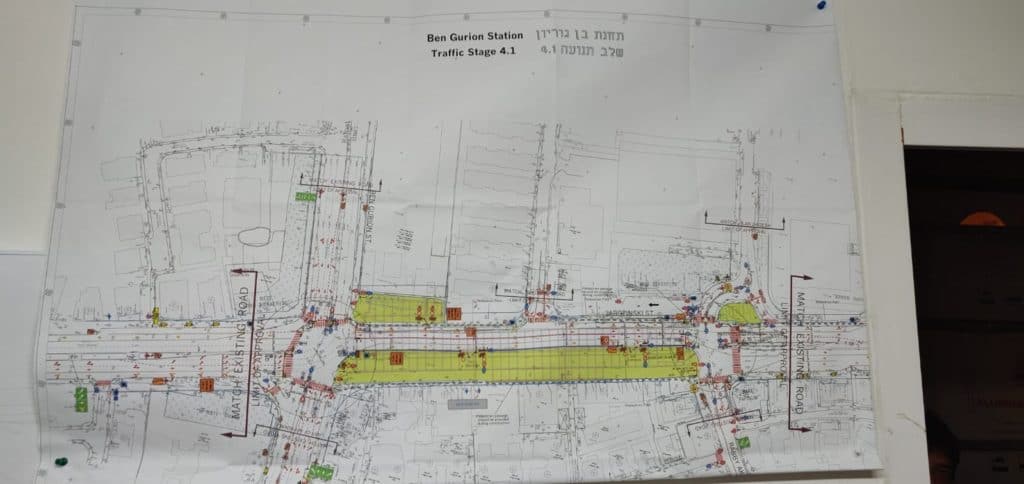 Then, we put on some flashy vests and a workers hat and off we went, crossing the traffic light, walking into a gate and on to a set of stairs that led into the underground. As we start walking down, this breathtaking industrial view has unveiled itself. 27 meters (about 88 feet) below the street level and about 9 meters (29 feet) below sea level. It is a sight you do not see every day.
The station is about 200 meters long. The walls are supported by huge pipes, called strats, which hold up to 1000 tons. Next to them, there are water pumps that work nonstop to make sure that the groundwater will not flood the whole station.
I glazed down to the ground and saw some workers and a tractor working- digging the land out. Matan explained that they have a conveyor that goes all the way up and into a truck that takes it away. We crossed the whole station and got to a bigger hole with two tunnels on the side of it.
Down at the tunnel level, the street level looks like the edge of a skyscraper. Those 2 tunnels were dug in for over 3 years. They connect the city of Petach Tikva and Tel Aviv. The Tunnel Boring Machine (TBM), which by itself is 120 meters long moves about 14 meters a day. It digs in the fronts and in the back tightens the concrete circled blocks, called "Rings". These will make sure that the tunnel will not crash on the train. Each ring has its own unique structure and serial number, so just like a Lego piece, you know exactly where it is supposed to be. The view was stunning, and I did have an urge to do a skateboard tunnel test drive but forgot to bring one with me.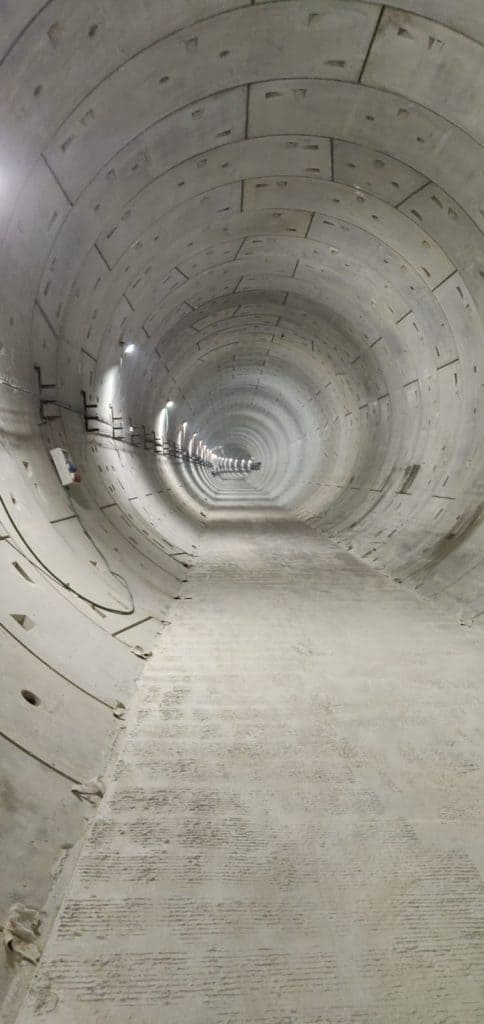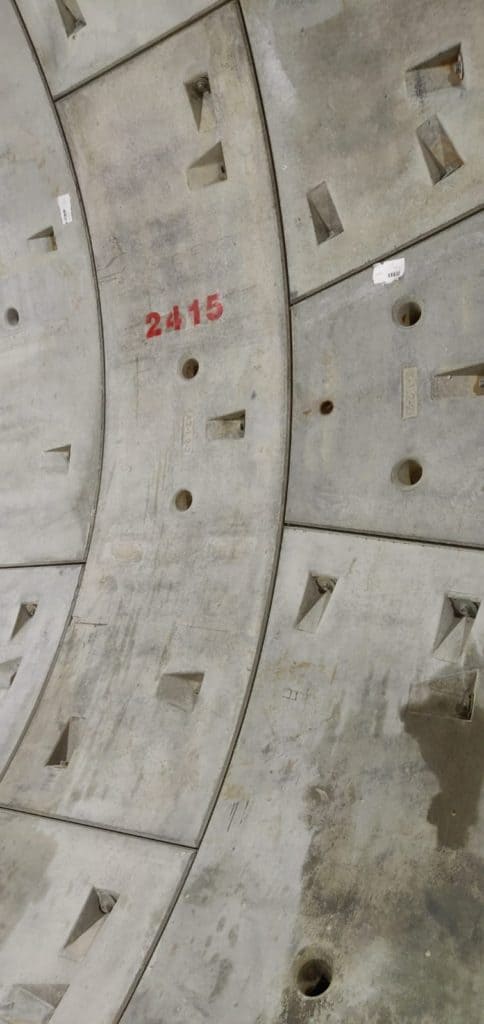 It was 2 minutes to midnight and I had a flight to catch the next morning. I thanked Matan for the once in a lifetime tour and got back up to the street. He was just starting his night shift. As I was walking towards my car, I looked at the people passing by me, rethinking of what I just saw and wishing they could see that as well.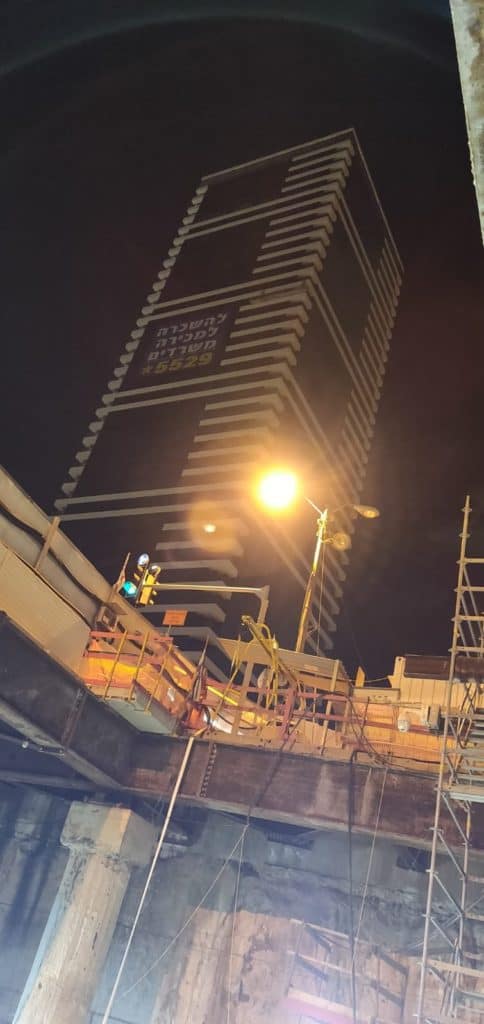 I know that many voices in Israel that are somewhat frustrated with this project and how it interrupted their lives. I hope this blog will shed some light on how much this will change their lives for the better soon.
This tour was a great ending to a visit. It showed me again, how such a small country as Israel can build so many big and amazing things like this station and project. Hopefully next time I'm there, I will be able to ride it all the way to Tel Aviv.
*Matan maintains a documented journey of their progress on his Facebook page. You can follow him here.